VIVA11 Fair Play Policy: Ensuring a Level Playing Field in Fantasy Sports
Updated on: Oct 29, 2023 2:00 pm IST
In the world of fantasy sports, fairness and transparency are paramount. At VIVA11, we take these values seriously, which is why we have implemented a robust Fair Play Policy to ensure that every user has an equal and enjoyable gaming experience. Our commitment to fair play extends to various aspects of the game, from player selection to payments and responsible gaming practices.
Fair Team Composition
In VIVA11, all users are provided with the same pool of 100 credits to create their fantasy teams for any match. This level playing field ensures that every user has an equal opportunity to build their dream team. Our users adhere to the same set of rules when selecting players, including limits on the number of Batsmen, Bowlers, wicket-keepers, and all-rounders. The player credits remain fixed throughout the contest, unaffected by real-life player performance.
Lockdown Deadline
To maintain fairness, VIVA11 enforces a lockdown deadline one minute before the scheduled start of a match. Once this deadline passes, user teams cannot be altered or updated. This measure ensures that all participants have an equal chance and prevents last-minute changes that could affect the integrity of the game.
Rival Watch
We believe in transparency, which is why users can easily access the composition of all fantasy teams in their contest after the lockdown deadline. This feature allows you to view and track your rival fantasy team creators, eliminating concerns about team changes post-deadline.
Winner Announcement
At VIVA11, we want every user to win and enjoy their fantasy sports experience. To maintain transparency, we display the scoring system and winning payouts clearly on all our platforms. Any winnings are promptly processed and credited to the user's account. We source match scores from reliable API scoring feeds provided by professional third-party service providers.
Verified Genuine Players
We are committed to ensuring that only verified users play on VIVA11. To achieve this, we have stringent verification protocols in place. Users are required to verify their accounts and provide valid government-authorized ID proof, such as PAN Cards and bank account details, in compliance with RBI guidelines. These details are collected and verified to prevent any misuse of the platform.
Secure Payments Through Gateways

Your financial security is our priority. We partner with trusted third-party payment gateways that employ 3-D secure authentication to safeguard all financial transactions. VIVA11 does not retain your credit/debit card details, ensuring the utmost security.
Employees Playing Restrictions
To maintain fairness, VIVA11 employees are strictly prohibited from participating in any paid contests on our platform. We uphold the highest standards of integrity in our operations.
Legal Recourse
VIVA11 operates in strict adherence to the Indian Penal Code laws as a skill-based gaming platform. We do not tolerate cheating, hacks, or any unfair practices. For legal concerns, please refer to our Terms and Conditions page on WWW.VIVA11.COM.
 Protecting User Info
We understand the importance of safeguarding your personal information. The data you share with us, such as PAN Cards and bank details, is solely used for user verification and government agency audits. We never disclose this information to external parties.
Responsible Play
Responsible gaming is crucial to us. We notify users if their accrued losses exceed Rs. 25,000 (applicable to Indian users). Additionally, we require users to be at least 18 years old to participate in pay-to-play contests on VIVA11. We also limit users to a maximum of six pay-to-play contests in a single match to encourage responsible gaming practices.
Disclaimer: The information provided in this document is intended to offer an overview of VIVA11's Fair Play Policy (FPP). For detailed and up-to-date information regarding our Fair Play Policy, please refer to our official Fair Play Policy page at https://www.viva11.com/fpp. VIVA11 reserves the right to modify, amend, or update its Fair Play Policy at any time, and any such changes will be reflected on the official Fair Play Policy page. Users are encouraged to regularly review the Fair Play Policy for the most current guidelines and regulations. By using the VIVA11 platform, users agree to abide by the terms and conditions outlined in the Fair Play Policy.
Never miss an update, visit Google News & FOLLOW US.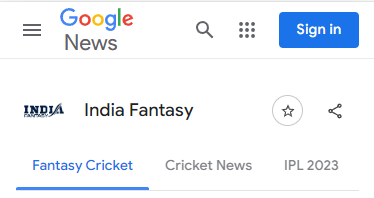 For daily fantasy sports tips on your mobile phone, Fill out the form below