BKN vs GSW Dream11 Prediction NBA Projections, Daily Fantasy Basketball Team, Top Picks and Tips for Brooklyn Nets vs Golden State Warriors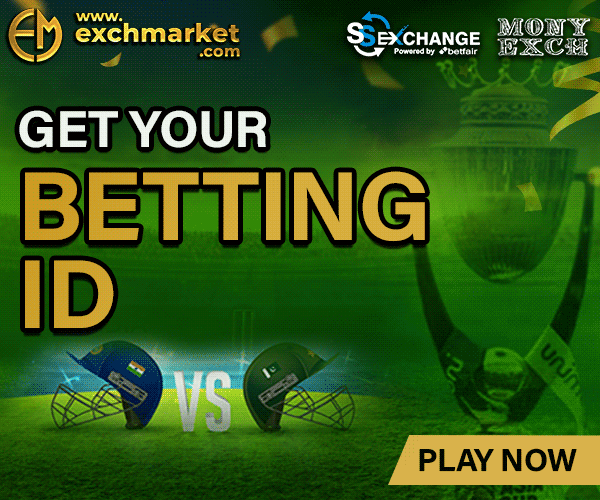 Updated on: Nov 17, 2021 11:45 am IST
BKN vs GSW Dream11: This has to be the most exciting showdown early in the season as two peak performers from both conferences see each other in a box-office game. Here, the Kevin Durant and James Harden-led Brooklyn Nets battle it out versus Stephen Curry and Golden State Warriors. The Nets are second in the Eastern standings while the Warriors stand at the apex of the Western Conference with the best record of 11-2 in the league.
Warriors can shut teams off on both ends of the floor. With Curry at the helm, perimeter shooting is no joke as Jordan Poole is developing into a superb scorer. Wiggins provides consistent offense while Draymond Green leads the team in assists. Kevon Looney and Andre Iguodala are premier defensive guys while Damion Lee, Gary Payton, Nemanja Bjelica, and Otto Porter have had an impact off the bench.
Meanwhile, the Nets rely upon the services of James Harden and Kevin Durant, who can do pretty much everything on the offensive end. The Frontline is a little thin scoring-wise with no specialist Center but LaMarcus Aldrige has been decent. Joe Harris provides shooting, Bruce Brown defense, and Blake Griffin is a decent role player. Patty Mills is another shooter off the bench who has had both huge and underwhelming games.
Host: Brooklyn Nets
Visitors: Golden State Warriors
Match Timing: 17 November, @ 06:00 AM
Venue: Barclay Center
NBA Projections, Stats & Analysis
Nets: Two stalwarts and sturdy defense
The Nets are among the middle in the league in terms of scoring with around 108 Points per game. The team is a strong defensive unit, limiting opponents to under 104 PPG and is top 10 in that regard. It is clear that the offense loses steam without Harden and Durant, but Patty has shown he can be handy every now and then. Can the Nets address the thin Center position going forward or is Aldridge enough?

Warriors: How do you stop them?
Warriors rank number one in points per game with around 115 PPG. To make the matters worse for opponents, the squad is also top-three in defense, allowing just around 101 PPG, which makes for a net difference of 14.0 as reflected by their overwhelming number of wins this season. All this has been done without "3 and D" superstar Klay Thompson. The team is already deep and slated for a big season barring further injuries.
Brooklyn Nets | Golden State Warriors
Games: 14| 13
Wins: 10| 11
Defeats: 04| 02
Brooklyn Nets vs Golden State Warriors NBA Live, Team News and Lineups
Brooklyn Nets Team News

Paul Millsap is OUT for the game.
Joe Harris is OUT for the game.
Nic Claxton is OUT for the game.
Kyrie Irving is OUT and will not play any game until he gets vaccinated.


Nets Expected Starting Five
C: LaMarcus Aldridge PF: Blake Griffin SF: Kevin Durant
SG: Bruce Brown PG: James Harden

BENCH: Patty Mills, Kirk Edwards, Day'Ron Sharpe, David Duke Jr., DeAndre Bembry, Bruce Brown, Jevon Carter, Cam Thomas, James Johnson.

Golden State Warriors Team News

Klay Thompson is OUT yet to recover from injury.
James Wiseman is OUT but has been recently cleared for full-team practice.


Warriors Expected Starting Five
PF: Draymond Green SF: Andrew Wiggins C: Kevon Looney
SG: Jordan Poole PG: Stephen Curry

BENCH: Klay Thompson, Jonathan Kuminga, James Wiseman, Juan Toscano-Anderson, Gary Payton II, Moses Moody, Otto Porter Jr., Nemanja Belica, Damion Lee.

NBA Scores, Fantasy Basketball Top Picks

Kevin Durant(BKN)
Points: 33
Rebounds: 08
Assists: 04
Steals: 01
Kevin Durant continues to be an all-around and MVP level player in this league. He has scored 30 points or more in four of the last five games in a stunning trail. He can be selected as a Star/Pro Player in the Dream 11 NBA Fantasy scenario
Expected Fantasy Points Range: 46-66


Stephen Curry(GSW)
Points: 24
Rebounds:06
Assists: 10
Steals: 03
Steph Curry has continually put defenses under pressure this season. With an average of 28.1 PPG he has continued to pour out assists and clamp down rebounds. The Guard has had 40, 50 points games during the month so watch out for him.
Expected Fantasy Points Range: 47-73

James Harden (BKN)
Points: 16
Rebounds: 06
Assists: 13
Steals: 03
Despite his inconsistent scoring this season, James remains one of the best passers and isolation scorers in the league. The guard has dished 11-13 assists in the last three games and has also scored 28 or more in two of the last five games.
Expected Fantasy Points Range: 44-66



Andrew Wiggins (GSW)
Points: 28
Rebounds: 06
Assists: 02
That Andrew Wiggins is averaging 18.0 PPG is of little to no surprise. The Forward makes his presence felt on both ends for this Golden State outfit. Wiggins has averaged 21.4 PPG in the last five outings.
Expected Fantasy Points Range 25-36


LaMarcus Aldridge (BKN)
Points: 15
Rebounds: 08
Assists: 02
Blocks: 02
Aldridge has been the only stable scorer for the Nets' frontline this season. He has scored 15 or more thrice in the last five games while hoarding 6 or more boards three times in that window.
Expected Fantasy Points Range: 19-34

Draymond Green(GSW)
Points: 11
Rebounds: 06
Assists: 06
Blocks: 02
Dray is a precious part of the Warriors with his ability to produce points, rebounds, assists, steals, and blocks regularly. The forward has contributed rebounds and assists in the 6-9 range for the last five games.
Expected Fantasy Points Range: 27-37

Notes

Patty Mills (BKN) piled up 29 points, 1 assist

, 2 steals

in the last game.
Kevon Looney (GSW) had 6 points,8 rebounds, 3 assists in the last game.
Bruce Brown (BKN) had 6 points, 7 rebounds, 1 assist in the last game.
Jordan Poole(GSW) had 13 points, 1 rebound, 3 assists,

1 steal

in the last game.
Jonathan Kuminga(GSW) had 9 points, 5 rebounds,

2 steals

in the last game.

BKN vs GSW Dream11 Team

PG: S Curry(PP), P Mills
SG: J Poole
SF: K Durant(SP), J Kuminga
PF: B Griffin
C:   K Looney, L Aldridge
Never miss an update, visit Google News & FOLLOW US.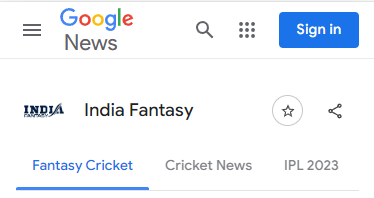 For daily fantasy sports tips on your mobile phone, Fill out the form below