CHI vs TOR Dream11 Prediction NBA Live Fantasy Basketball Dream11 Team, Top Picks and Tips for Chicago Bulls vs Toronto Raptors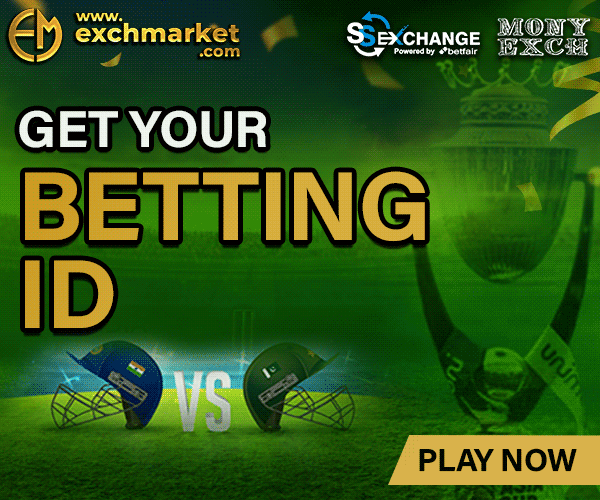 Updated on: Jan 26, 2022 7:22 pm IST
CHI vs TOR Dream11: Hello, dear readers, how has been the fantasy season churned out for you. Yeah, same old injuries, same old unpredictability, and even with the COVID-19 threat now not as prominent, still, many absentees. Well, of course, in a season where each team plays 82 games and engage in an athletic endeavor, there will be a large number of injuries. This is a harsh reality of being an NBA player, your body takes a lot of tolls, and trust me, it is not an easy job at all. Anyway, we will see athletes performing their job once again as the Chicago Bulls host the Toronto Raptors.
The Bulls have been having a tough period and well, of course, it is the threat of injuries that has taken a toll upon them. Chicago has lodged most losses this month when we take into account how they have fared in the season overall. The biggest hit has been that Lonzo Ball is going to be out long-term while Alex Caruso has been sidelined indefinitely.
On the other hand, the Raptors have been playing some inspirational basketball and their record rather doesn't display their defensive grit and the overall effort level. The lack of backup guards and wings has surely hurt the team balance but well, this team has still found multiple all-around options throughout the season.
Host: Chicago Bulls
Visitors: Toronto Raptors
Match Timing: 27 January, @ 06:30 AM
Venue: United Center
NBA Projections, Stats & Analysis
Bulls: Tough time for them
Bulls were at the top of the rankings in the Eastern Conference around the late December period. Chicago has been missing their key players game in and game out, and well, rather than the team's overall chemistry, the issue has been simple: injuries. With Ball out, the team loses an all-around three-point knockdown shooter, while the absence of Alex Caruso certainly hurts the perimeter defense and an energy injector. These two are a huge part of the regular rotation and well, their value can't be captured in stats alone. The Bulls are hurt and they need a spark from the bench.
Still, with LaVine and DeRozan, you have two of the best isolation scorers in the league who can make hay together during most nights. And it is the duo in tandem that has propelled Bulls' run and they haven't gotten a chance to play together this month. Apart from these two, Nikola Vucevic is an important part of this team, providing size that enables him to grab rebounds, score in numerous ways, and is an overall solid Center. On the other hand, rookie Ayo Dosunmu has been on fire recently while Coby White is a streak scorer who can light it up on his day. With JaVonte Green back, the hustle aspect may improve and I think the Dosumu-LaVine-DeRozan-Green-Vucevic lineup has some versatility but the team's bench is running out of resources at this point. Let us not forget the team's best defensive option in Patrick Williams has been hurt since the early season and will be out of the fray for long term.
Raptors: Fighting spirit and an all-around galore
Raptors have had their best month and they have done well despite not having a substantial bench all season long. Toronto has built a squad that has all-around talent and well, even with a lack of bench, they have a heavy-duty starting lineup. Fred Van Vleet, Pascal Siakam, Scottie Barnes, and OG Anunoby are among four of the thirteen players in terms of most minutes per game. No team has these many players figuring in this list as much as Toronto. This means that the main five has had to carry a lot of loads throughout the season and well, this is why the team sometimes runs out of gas late in the game.

With Gary Trent Jr's absence some time ago, the team suffered some close losses. Why? Gary does a wonderful job of sharing the guard spot with Fred and it decreases the load on him, actually, Fred has performed better alongside Gary. He is an isolation option and yes, he can score in bunches. At big Forward, Pascal Siakam is one of the best players, and his all-around abilities and defensive discipline make the Raptors formidable on both ends. Rookie Scottie Barnes supplies an all-around game too and has improved the Raptors' defense this season. OG Anunoby is a superb two-way player,  Center Chris Boucher has played his best this month, and Precious Achiuwa has done well as the back-up Center too. Can the Raptors go on a winning run with their current bench?
Toronto Raptors | Chicago Bulls
Games: 45| 46
Wins: 23| 27
Defeats: 22| 19
Chicago Bulls vs Toronto Raptors NBA Live, Team News and Lineups
Chicago Bulls News:
Patrick Williams is OUT for the game and perhaps will be back by March.
Derrick Jones Jr. is OUT for the game and will miss at least four weeks.
Lonzo Ball is OUT for the game and perhaps for the next two-three weeks at least.
Alex Caruso is OUT and he is gone Indefinitely.
Nikola Vucevic is PROBABLE for the game.
Tyler Cook is QUESTIONABLE for the game.
Bulls Expected Starting Five
Wings/ Forward: SF: JaVonte Green | SF: DeMar DeRozan
Middle: C: Nikola Vucevic(PROBABLE)
Guards: SG: Zach LaVine | SG: Ayu Dosunmu
BENCH: Coby White, Troy Brown Jr, Tyler Cook, Alfonzo McKinnie, Matt Thomas, Malcolm Hill, Marko Samonovic.
Toronto Raptors Team News

Khem Birch is OUT for the contest and can miss more time.
David Johnson is OUT for this match.
Goran Dragic is OUT for the game and his time to return is unclear.
Fred Van Vleet, Scottie Barnes are Game-Time Decisions. Likely to play
Raptors Expected Starting Five
Wings: SF: Scottie Barnes (Game Time Decision) | SF: OG Anunoby
Middle: PF: Pascal Siakam
Guards: SG: Fred VanVleet (Game Time Decision) | PG: Gary Trent Jr
BENCH: Chris Boucher, Precious Achiuwa, Svi Mykhailiuk, Delano Banton, Isaac Bonga, Justin Champagnie, Malachi Flynn, David Johnson, Yuta Watanabe.
NBA Scores, Fantasy Basketball Top Picks
Fred VanVleet(TOR) missed the last game and is a Game-Time Decision. He was having some scoring trouble before his injury but he constantly figures in the 20+ points range, 4+ rebounds, and assists on a regular basis.
Expected Fantasy Points Range: 29-41

Zach Lavine(CHI)
Points: 23
Rebounds: 07
Assists: 07
Steals: 02
Blocks: 01
LaVine is one of the best isolation scorers in the league who combines terrific shooting with some great athleticism. The guard has usually scored in the 23-29 points range while can figure in the 5+ assists and rebounds range too. The athletic player can be selected as a Star/Pro Player in the Dream 11 NBA Fantasy scenario.
Expected Fantasy Points Range: 41-52
Pascal Siakam(TOR)
Points: 24
Rebounds: 09
Assists: 12
Blocks: 01
Siakam is one of the best big Forwards and seriously, he is like a combination of a wing and a big Forward with his dribbling abilities and all-around game. Pascal usually figures in the 19-25 points, 6+ rebounds, and 4+ assists range.
Expected Fantasy Points Range: 40-50

Nikola Vucevic(CHI)
Points: 26
Rebounds: 15
Assists: 04
Blocks: 03
Steals: 01
Nikola has been one of the Centers in the league for years now and well when you can grab tough boards, scoop up points, and gel in most offensive systems, that is understandable. Vucevic has scored 19 or more in three of the last four games while grabbing 11-15 rebounds in most of the games lately. He is probable for this game.
Expected Fantasy Points Range: 38-52

OG Anunoby(TOR)
Points: 24
Rebounds: 07
Assists: 02
Steals: 02
OG has become an exceptional off-guard isolation scorer and well now a two-way threat who complements the current Raptors core well. OG has scored usually in the 11-14 range lately but I think he is more of a 17-24 range scorer in long term. He has been grabbing 7-8 rebounds a game these days.
Expected Fantasy Points Range: 26-40

DeMar DeRozan(CHI) has been one of the best scorers this season and oh, what a season he has had since signing with the Bulls in the offseason. DeRozan has usually scored in the 25+ points range, has grabbed 5-8 rebounds, and given around 3+ assists on a regular basis.
Expected Fantasy Points Range: 30-42

CHI vs TOR DREAM11 LINEUP BALANCERS
Coby White(CHI) had 9 points, 7 rebounds, 7 assists

in

the last game. White has not shot well in the last two games but when he does, he figures in the 15-19 points range.
Gary Trent Jr.(TOR)

had

32 points, 2 rebounds, 2 assists,

1 steal

in the last game. I think when Fred Van Vleet plays, his usual scoring range is 14-18 points.

Scottie Barnes(TOR) missed the last game and he is a "Game Time Decision". The wing has scored in the 11-16 points and has clasped 5-8 rebounds while having some big-time assists game as well.
Ayo Dosunmu(CHI) had 24 points, 8 assists, 5 rebounds,

1 block

in the last game. Rookie Ayo has had a huge impact as a second-round pick this draft. The highly promising guard has dished 6-8 assists a game while scoring 15 or more in three of the last five games.
Chris Boucher(TOR) had 12 points, 7 rebounds, 1 assist,

2 steals, 2 blocks

in the last game. Boucher has taken a bigger role recently after struggling earlier in the season. He has scored in the 10-15 range while grabbing 7-12 rebounds a game regularly.
Precious Achiuwa(TOR) had 9 points, 7 rebounds, 3 assists in the last game. The rugged big is usually a bench player but has given some great minutes to his team. He usually is in the 6-9 points range and 5-9 rebounds a game.
Troy Brown Jr.(CHI) had 10 points, 3 rebounds, 2 assists,

1 block, 1 steal

in the last game. Troy has usually scored in the 3-6 points range while grabbing 3-6 rebounds a game.
Precious Achiuwa(TOR)

had

5 points, 5 rebounds

in the last game. The rugged big has usually scored in the 6-9 points range and has grabbed 5-9 rebounds with some 10+ points and 10+ rebounds outings every now and then.

Javonte Green(CHI) had 5 points, 2 rebounds, 1 assist,

2 steals, 1 block

i

n the last contest. This was the first game for the defensive wing in more than three weeks. This has been his usual production.

CHI vs TOR Dream11 Team

PG: A Dosunmu
SG: G Trent, C White
SF: Z LaVine(PP), O Anunoby
PF: P Siakam(SP), J Green
C:   P Achiuwa


If you like our Dream11 Prediction Tips, please share this article with your friends, who are also interested in playing Dream11 Fantasy Leagues. Don't forget to follow us on Twitter, Telegram, and YouTube for the best Dream11 Fantasy Tips.

Where to watch NBA Live Score?

This match will not be broadcast by Television channels MTV and VH1. On the other hand, streaming platforms JIO TV and Voot will also not stream this game for Indian viewers. So your most viable to access the game is by investing in the NBA League Pass. Through which, if you get the annual subscription, you can get stream all live games and also get the full game replay if you don't catch the live game. For peeking at the scores, stats, news, visit the official website of the NBA.
Never miss an update, visit Google News & FOLLOW US.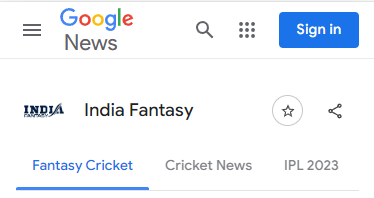 For daily fantasy sports tips on your mobile phone, Fill out the form below