FIFA World Cup 2018: Aleksandar Kolarov's Sumptuous Free-Kick Takes Serbia Past Costa Rica
Updated on: Jun 18, 2018 12:38 pm IST
Venue: Samara Arena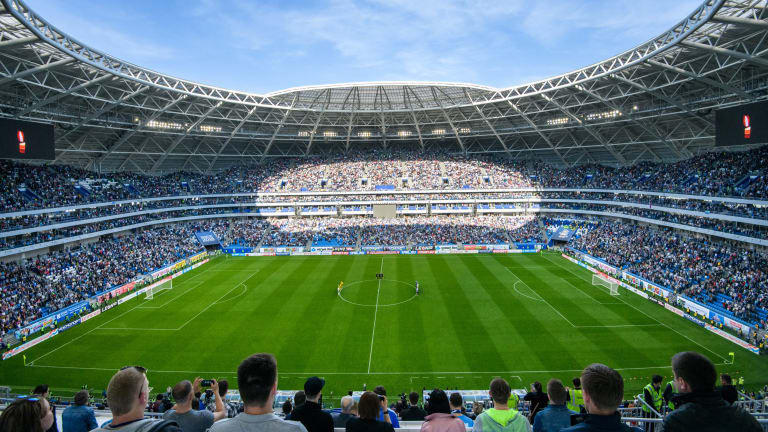 Costa Rica vs Serbia
0       –      1
   Ball Possession
Costa Rica vs. Serbia
    53%     –  47%
Costa Rica- Starting XI (3-4-2-1)
K.Navas, J.Acosta, G.Gonzalez, O.Duarte, C.Gamboa, C.Borges, D.Guzman, F.Calvo, B.Rutz, J.Venegas, M.Urena
Serbia- Starting XI (4-2-3-1)
V.Stojkovic, A.Kolarov, D.Tosic, N.Milienkovic, B.Ivanovic, N.Matic, L.Milivojevic, A.Ljajic, S.Milinkovic-Savic, D.Tadic, A.Mitrovic

First half: 22 men in search of 1 goal
The game started in the Samara Arena where Costa Rica and Serbia played a goalless first half. If we analyse the formation of Costa Rica was 3-4-2-1 which shows their strategy to attack when needed. They have got Keylor Navas as their goalkeeper to ensure the quality of defence while if we talk about the other side than Serbia started with the 4-2-3-1 formation which showed their strategy of defending with the key player on the midfield that is Milinkovic-Savic, who kept the attack strong. Both the teams had played tactically good as they scored no goal which eventually turns to be a goalless affair. If you think that the match was a bit tedious, then that is something which you cannot compliant. During the whole 45 minutes and added two minutes have seen five shots, two shots on target, 38% ball passion, eleven fouls, one yellow card and three corners by Costa Rica and three shots, one shot on target, 62% possession, five fouls and two corners from the Serbian side.  This half has seen lots of miss and none of hit to enough to score a goal, but it has seen a bicycle kick at the 42nd minute by Sergej Milinkovic-Savic as he tried to score against Costa Rica with his grace, but Navas was in no mood to be proven as another Karius or De Gea of the match.
Second half: Serbia Came to Life
The second half started with the ultra attack from both the sides but Serbians were in no mood to stretch the wait. At 56th-minute Free kick specialist, Aleksandar Kolarov scored a talismanic goal which came through a free kick even the Champions League winner goalkeeper had no answer to this. As soon as the clock started moving in the favour of Serbia, the Costa Rican squad started creating more chances to score. Interestingly, Costa Rica hadn't lost their first world cup match in previous four appearances and this was the first time when Costa Rica is playing Serbia in an international match. It was a nightmare for Costa Rica because they don't want to remember it later in their life.
Scenario of Group- E
Serbia is leading the pack with 3 points, Brazil is on the second position and will take on Switzerland today, Switzerland is on number 3, they will try to change their against Brazil and Costa Rica is on 4th place after today's match.