Key players for POR vs MOR Dream11, URG vs KSA Dream11, IRN vs ESP Dream 11 football match
Updated on: Jun 19, 2018 7:06 pm IST
POR vs MOR Dream 11 Match Predictions, Team News, playing XI

The key players of this match are Cristiano Ronaldo and Aziz Bouhaddouz
Portugal – Cristiano Ronaldo
The legendary star of Portugal Cristiano Ronaldo is ready to take on Morocco single-handedly as he did against Spain in the first match of Portugal of FIFA World Cup 2018, Russia. He proved himself a one-man army from Portugal. So far in his career, he played a pivot role in the international matches as well. He is someone to take in the Dreame11 team.
Morocco – Aziz Bouhaddouz

Iran has to face a difficult challenge from Portugal, but they have got the talent which can cover up the loss in no time, it's none other than Aziz Bouhaddouz. Iran lost their first match of the tournament and Aziz showed his intent to win the game.
URU vs KSA Dream 11 Match Predictions, Team News, playing XI

The key players of this match are Luis Suarez and Osama Hawsawi
Uruguay – Luis Suarez


For Suarez coach, Oscar Tabarez is going to change the winger to support him on the field. It shows that how is he for Uruguay. They have played their match against Egypt and won by 1-0 if Suarez got complete support from the wingers than he can make that 2-0 or 3-0.
Saudi Arabia – Osama Hawsawi

The captain of Saudi Arabia Osama Hawsawi is a 34-year-old player started his senior career in 2005 and just after one year he got selected in the national team. As a central defender, he appeared in 123 games and scored seven goals for his side.
IRN vs ESP Dream 11 Match Predictions, Team News, playing XI

The key players of this match are Sardar Azoun and Isco
Iran – Sardar Azmoun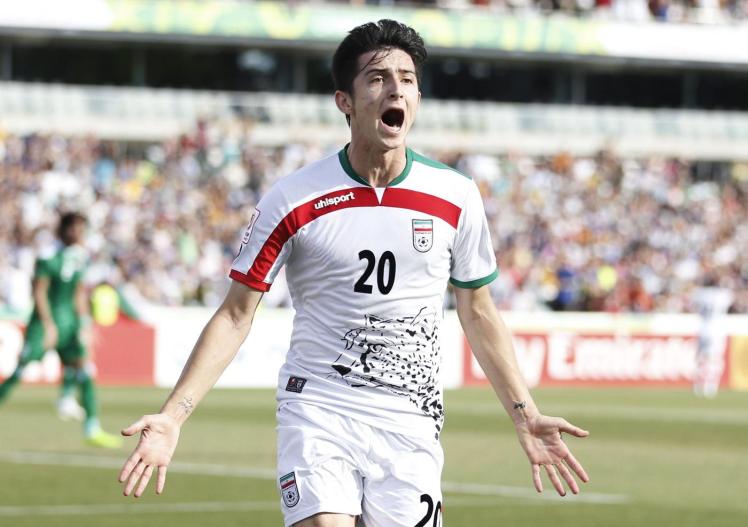 For Iran, he is the key contender to frighten Spain. He looks like a natural footballer and can make sensible moves to take the game on the upper level. He only needs the pedigree players to rub shoulders with to enter into the list of the great footballers of the world.
Spain – Isco

Diego Costa was the one who challenged ferocious Portugal in their first clash, and Isco can do the same for Spain against Iran. He is an attacking midfielder and can make people Awe struck when he began with his attacking technique.