Pakistan Cricketers Wife and their profession – 2021
Updated on: Apr 12, 2022 6:30 pm IST
Pakistan Cricketers Wife – Cricket is like a passion for the people of Pakistan and fans treat cricket more than just a game. They are absolutely in love with their superstars and their worships are not just limited to the cricket grounds. Cricketers can't even walk on the streets on their own just like normal people because their fans would be following them everywhere.
Pakistani Cricketers' Wife
We will take a look at Pakistan Cricketers Wife and their profession
1. Mohammad Hafeez Wife
Popularly known as 'professor' in the cricket fraternity, Mohammad Hafeez tied the knot with stunning Nazia Hafeez back in 2007. Nazia is a cricket fanatic and can be seen as posting things about the game from her social media accounts. She also accompanies her husband on most cricket tours. The couple has a total of three children from the marriage.
2. Mohammad Amir wife
A British-Pakistani girl Narjis Khatun came in touch with pacer Mohammad Amir in London when later was serving a ban from the professional cricket. Both immediately fell in love with each other and decided to call forever on their relationship in 2016. Mohammad Amir credited his lady-love for all the support he got during his tough times. The couple was blessed with a baby girl in the year 2017.
3. Ahmed Shehzad wife
Pakistani opener Ahmed Shehzad married his childhood friend Sana Murad on 19th September, 2015. The marriage was a high-profile ceremony held in Lahore. Both make a gorgeous looking couple with their personalities. They are now parents to a boy named as 'Ali Ahmed'.
Related  Wives of Indian Cricketers
4. Shoaib Malik wife
Just like a Bollywood movie, Sania Mirza and Shoaib Malik redefined love when they left the concepts of political borders far behind. Indian tennis sensation and Pakistani cricketer met with each other during the 2009 summer in Australia. Sania was going through a tough phase in life after breaking her engagement with childhood friend Sohrab Mirza. Shoaib was there on the cricket tour while Sania was playing in the Australian Open. They dated for five months and tied the knot with each other in April 2010 after few controversies. Their bonding has blossomed ever since and now they are parents to a baby boy named as 'Izhaan'.
5. Azhar Mahmood wife
Another interesting love story is of British national Ebba Qureshi and former Pakistani all-rounder Azhar Mahmood. They met with each other during the 1999 cricket world cup when Pakistan was playing at The Oval and Ebba went to watch the match like a normal spectator. Both fell in love with each other and decided to get married six months later. The couple currently lives in London and they have three children from the marriage. Ebba is an aspiring humanitarian and she is a part of the various charity activities in UK. She is very much involved in discussions of cricket on social media.
6. Wasim Akram wife
After the tragic death of his first wife, Wasim Akram met with this stunning Australian girl Shaniera Thompson in 2011. Wasim was working as a commentator down under while Shaniera was a PR consultant. She liked the nature of Wasim straight away and their relationship grew stronger with the time. After two years of dating, former Pakistani left-armer proposed to her and Shaniera said 'yes'. They got married in a private Islam ceremony in Lahore in 2013. Shaniera converted to Islam and the couple is now parents to a baby girl named as 'Aiyla'.

Related West Indies Cricketers Wife
7. Azhar Ali wife
Pakistani test captain Azhar Ali married to his childhood love Naila Azhar in February 2007. Naila Azhar can be often spotted in the stands supporting her husband. They are now parents to three beautiful boys.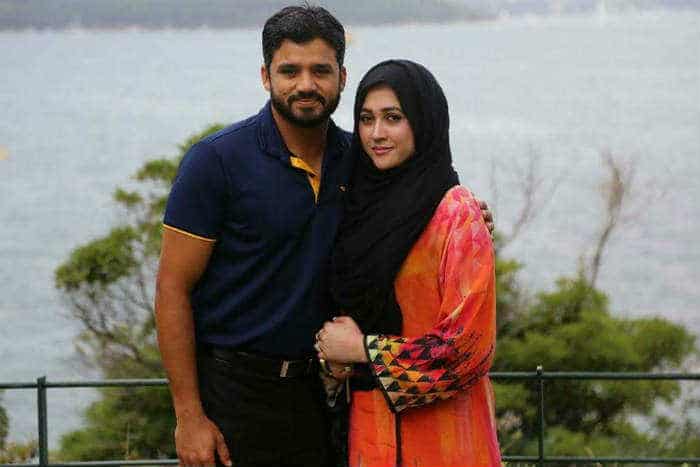 8. Hasan Ali wife
This couple continued the trend which Sania & Shoaib had started earlier. Another chapter from the 'across the border love stories' is of Indian girl Shamia Arzoo and Pakistani pacer Hasan Ali. Dubai-based Shamia holds a degree in Aeronautics and completed her education from England. She was working as a flight engineer with Emirates Airlines when they met for the first time. Their friendship had converted into a feeling of love and they decided to ask for the permission of their families for the marriage. They got the nod and both tied the knot in the year 2019.
Related RCB Players Wife
9. Umar Akmal wife
A talented Pakistani batsman who never shies away from the controversies and the daughter of legendary Pakistani leg-spinner fell in love with each other. Yes, Umar Akmal and Noor Amna got married in April 2014 after a brisk relationship. Noor is the daughter of former Pakistan legend Abdul Qadir. They are now parents to a beautiful baby girl named as 'Harleen Umar'.
10. Imad Wasim wife
Wales born Pakistani cricketer Imad Wasim got foxed by a stunning looking British-Pakistani girl Saniya Ashfaq. They met during a cricket match and started dating each other. In the meantime, the star of Imad Wasim started shining in the sky of Pakistan cricket. Both got the approval for the relationship from their families and their nikkah took place at the Shah Faisal Mosque in Islamabad during August 2019.
11. Shahid Afridi wife
A veteran all-rounder, Shahid Afridi got married to his maternal cousin Nadia Afridi in 2000. Nadia is believed to be a strong support to Shahid right through his career. She can often be spotted on tour with her husband. The couple has a total of five children and Nadia looks after them whenever Shahid is on his cricketing duties.   
Follow us on Google News
Never miss an update, visit Google News & FOLLOW US.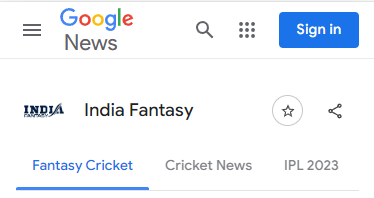 For daily fantasy sports tips on your mobile phone, Fill out the form below