Virat Kohli Style: Inspirational icon for youth
Updated on: Mar 21, 2023 5:12 pm IST

Virat Kohli's style is a combination of classic and modern elements that reflect his personality and confidence. He is often seen sporting sharp suits and jackets that highlight his lean and athletic physique. His outfits are usually understated yet fashionable, with attention paid to detail in terms of fit and color coordination. Kohli is also known for his love of sneakers, often pairing them with his outfits to add a casual touch. Additionally, his hairstyle is often a topic of discussion among his fans, with him experimenting with various cuts and styles over the years. Overall, Virat Kohli's style is a reflection of his unique personality and has become a source of inspiration for many of his fans. Virat Kohli style has become popular among youth.
Virat Kohli Style
Firstly, he has a unique and trendy sense of fashion, which is often emulated by his fans. His style is a combination of classic and modern elements that appeal to a wide range of people, especially the younger generation.
Secondly, Kohli's fitness and health-conscious lifestyle are also a significant factor in his popularity. He is known for his rigorous workout routines and strict dietary habits, which have helped him maintain a lean and muscular physique. His fitness journey and dedication to a healthy lifestyle have inspired many young people to adopt similar habits and take care of their health.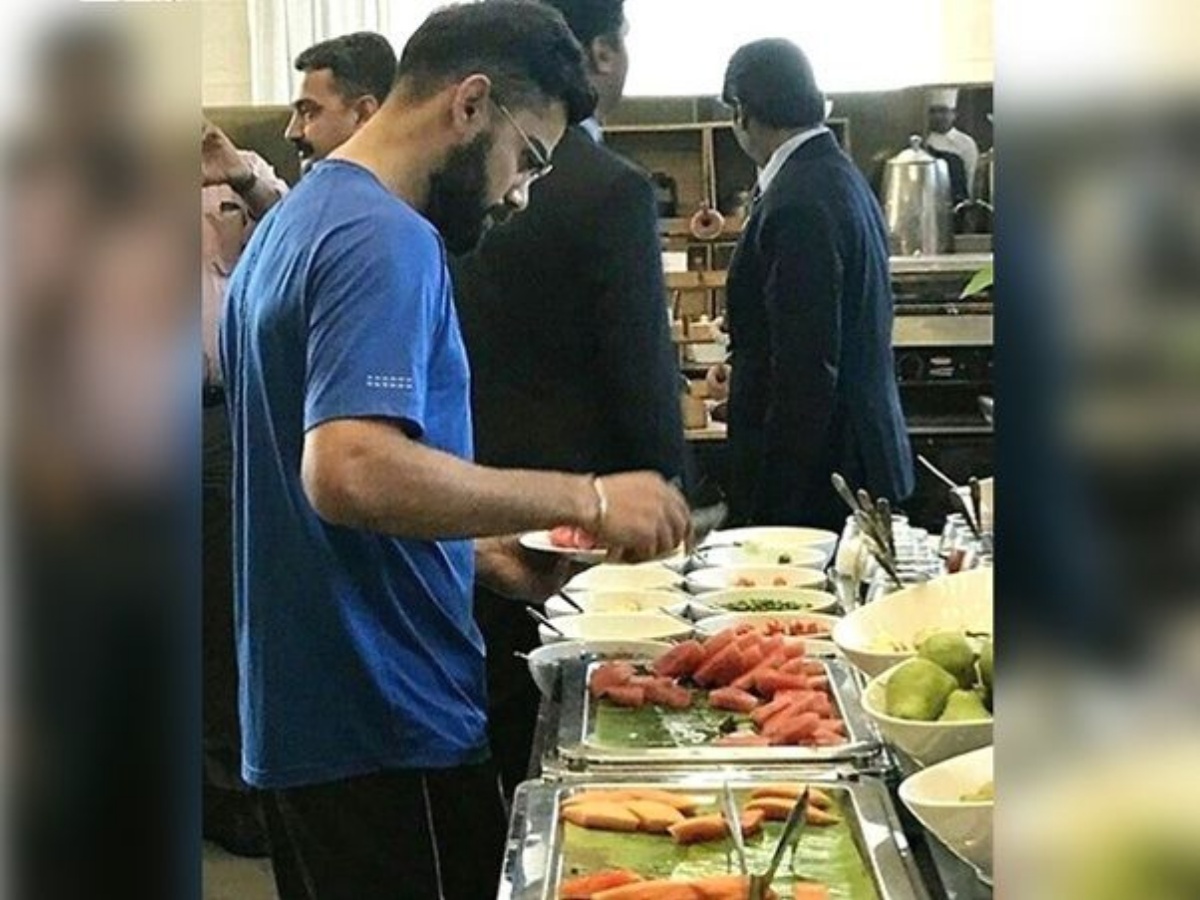 Related Virat Kohli wife

Thirdly, Kohli's charismatic personality and confidence are also factors that contribute to his style icon status. He carries himself with a certain level of swag and exudes confidence both on and off the field. His fans are drawn to his magnetic personality and find inspiration in his self-assuredness.
Overall, Virat Kohli's unique sense of fashion, dedication to fitness, and charismatic personality have made him a style icon among youth. He is admired for his style and serves as a role model for young people who aspire to emulate his fashion sense and healthy lifestyle.
Related Virat Kohli Tattoo
For daily fantasy sports tips on your mobile phone, Fill out the form below