Ritika Sajdeh – Rohit Sharma Wife, Love Story, Marriage Photos, IPL, Instagram, Photos, Biography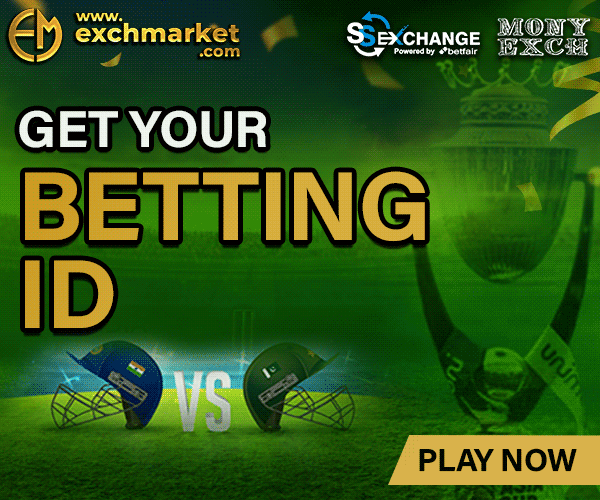 Updated on: Aug 9, 2023 12:34 pm IST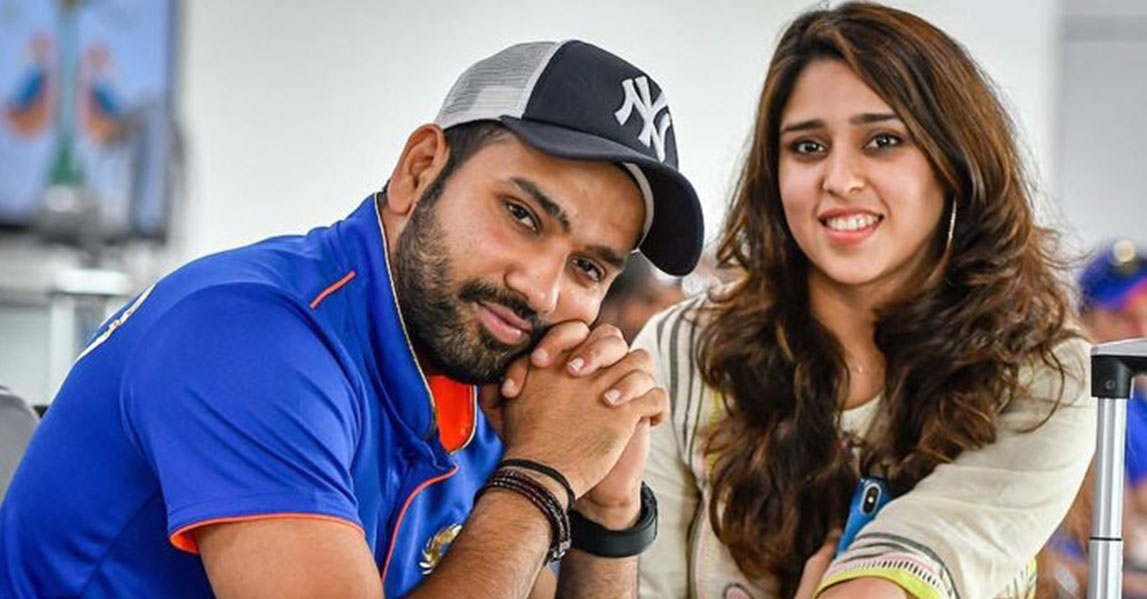 Ritika Sajdeh is the woman behind Rohit Sharma's success, India's very own Hitman's lady love. Internet speaks a lot of how Rohit Sharma has scaled a mountain of success with the bat, leaving the other half of this couple unattended.
| | |
| --- | --- |
| Marriage Date | 28 April 2015 |
| Height | 5 feet 3 inches |
| Instagram | ritssajdeh |
| Date of Birth | 21 December 1987 |
Born on 21 December 1987, Ritika Sajdeh has done enough in her life to have a story all to herself. From managing sportspersons for a profession to standing by her husband's side through thick and thin, Ritika Sajdeh has lived every role a woman can to perfection. She has been working her way out to success with Cornerstone Sports & Entertainment, a management firmed established by her own cousin, Bunty Sajdeh. She has always managed to keep herself away the limelight despite managing a horde of celebrities for years.
Father's Name: Bobby Sajdeh
Mother's Name: Tina Sajdeh
Place Of Birth: Mumbai, Maharashtra, India
Nickname: Rits

Siblings: Kunal Sajdeh (Elder Brother)
Born to Bobby Sajdeh and Tina Sajdeh, Ritika Sajdeh was a very bubbly girl by nature since childhood. Her elder brother, Kunal Sajdeh, had to mostly bear the brunt of his little sister's mischiefs. Her love for dogs had been triggered in the childhood itself and she loved enjoying with her pets most of the time. Her bonding with her parents was adorable as well and her own cuteness made her her father's favourite despite all of her childhood mischiefs. She kept her studies intact as well and was a bright student right from the very start. Once graduated, she joined her cousin, Bunty Sachdeva's venture, Cornerstone Sports & Entertainment, and has become an integral part of it by now. She developed a liking for sports as well at an early age but didn't have much interest to step out and play one professionally. Her goals were pretty clear by the time she grew up and her abilities meant those goals were more than achievable for her in no time. She has that larger than life attitude which makes things look simpler for her. She has spoken outrightly against what she feels as wrong and doesn't hesitate to put up a fight if needed. She has a liking for Indian traditions as well and preserves the culture inculcated in her till date.
Career
Ritika Sajdeh began her career with her cousin's company Cornerstone Sports & Entertainment, which dealt with managing sportspersons and other popular celebrities. Being a woman, it wasn't that easy for Ritika to get going initially, but she eventually turn things around to fit in it perfectly. She began dealing perfectly with the clients she had and soon became the perfect second fiddle to the company. With Bunty Sachdeva's (Ritika's cousin) contacts and Ritika's efforts, the company was now amongst the best in the market and had almost every top sportsperson working along with them.
Ritika began dealing with all the top sportspersons including of course the famous cricketers. She was now having excellent bonding with the likes of Yuvraj Singh, Harbhajan Singh, Irfan Pathan, and almost everyone in the Indian dressing room during that time. Success was beaming in her life but she managed to keep herself away from all the limelight just as her job demanded. However, she did rise to fame after her not so hidden relationship with Rohit Sharma. Her career was now on another level as she began bringing Rohit the best of endorsement contracts, which of course where helping both of them big time.
Rohit Sharma wife
Rohit Sharma is one carefree soul, a man who is known for forgetting things, a distinction very few people are able to live with. That very habit of his was what brought these two together. Of course opposites attract and these two are one perfect example of that. On one end of this relationship is Rohit Sharma, a man who loves leaving all his worries behind and live in his very own world, and on the other is Ritika Sajdeh, a woman who bothers to check every single thing that makes up her world.

Related Rohit Sharma Stats
It all started on a very awkward note for Rohit. They first met at a shoot for Reebok on 2008. The moment Rohit arrived at the shoot, he went on to meet Yuvraj Singh, who was one of the seniors who was already there for the shoot. Yuvraj jokingly told Rohit not to even look at his rakhi-sister Ritika who was there at the shoot too.
Rohit had no idea about who Ritika was or why will he look at her. As Rohit was not very used to endorsements and shoots, he was a little uncomfortable while the shoot was going on and that discomfort soon turned into frustration as the director asked him to redo the lines as the mic was off. Then, it was Ritika Sajdeh who came up and had a chat with Rohit calming him down a bit. That little chat was enough for the two to become friends. A friendship blossomed and the next stage had the two becoming each other's best friends. Ritika then started managing Rohit Sharma as well and the way she did that, Rohit slowly realised she was just the one for him.
Rohit Sharma marriage
Their relationship was brewing with love and it was now six years of togetherness for the two love birds. Rohit now had a settled career with quite a few records to his name. He had decided now is the time to tie the forever knot with the lady of her life. He had it in his mind that the marriage proposal should be as special as the relationship was. He drove Ritika to the place where he met his first love cricket, the Borivali Sports Club Ground, and proposed her with a solitaire ring. A month later, on June 15 2015, Ritika and Rohit got engaged with their marriage fixed for December 13 the same year. The venue for their marriage was Taj Lands Hotel in Bandra West where the two tied the knot as decided on December 13 2015. The wedding was attended by a horde of celebrities that included the obvious names of Indian cricketers along with stars from Bollywood, politicians, and others. The celebrations didn't stop there as Rohit's Mumbai Indians boss, Ambanis, threw a wedding celebration party for him and his teammate Harbhajan Singh, who too had got married back then, at their residence Antilla. It was followed by yet another post wedding party, this time from Ritika's brother, Kunal Sajdeh, at the St. Regis Astor Ballroom – Level 9 Mumbai's Lower Parel.
Their marriage had a lot more to it than just parties and celebrations. Ritika Sajdeh started attending every match and was a constant for Rohit through all thick and thin of his career. After a dry run of form, Rohit Sharma was handed the captaincy of Indian cricket team in the absence of regular captain Virat Kohli, very much against the run of events. However, Rohit turned things around in some remarkable fashion as he registered his third double century in the 2nd ODI on 13 December 2017 against Sri Lanka. Ritika Sajdeh could be seen wiping her tears as that was just the best wedding anniversary gift she could have probably ever had. He followed that with a match winning 100 against South Africa on 13 February 2018 to give Ritika the perfect Valentine's Day gift. If not Rohit's good luck, Ritika has surely been the support that has helped Rohit surge through the ranks in International cricket.

Ritika Sajdeh has been an active campaigner for different PETA campaigns as she can be seen voicing her opinions about animal injustice. She is not a very active social media buff as she rather prefers keeping her life more private. Apart from that, she has a keen interest for travelling and water sports and enjoys both of it when she gets to spend some time out with Rohit. On tours, Rohit can often be seen with her enjoying outings and water sports. She has a close bonding with Shikhar Dhawan's wife as well. The two can be seen clicking pictures with each other often from the stands during India's matches.
It is indeed amazing to see such loving couples in real life living just the life most dream of. Yes, they too must be having some troubles but their love looks just enough to overshadow them completely. We wish Ritika Sajdeh a lot more success and a lovely forever with Rohit Sharma.
Daughter
Ritika Sajdeh and Rohit Sharma are a loving parents to dauhter Samaira Sharma.
Never miss an update, visit Google News & FOLLOW US.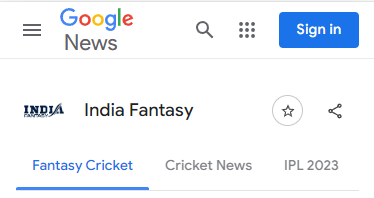 For daily fantasy sports tips on your mobile phone, Fill out the form below