Sania Mirza – Shoaib Malik Wife, Age, Marriage, Instagram, Tennis Career
Updated on: Aug 25, 2022 12:04 pm IST
Sania Mirza is a professional Tennis Player who plays for India. She is has won six Grand Slam titles and is a former World's No. 1 in doubles disciple.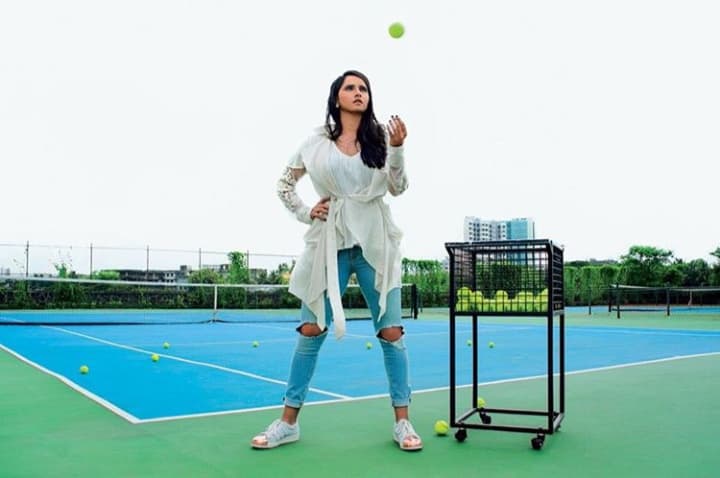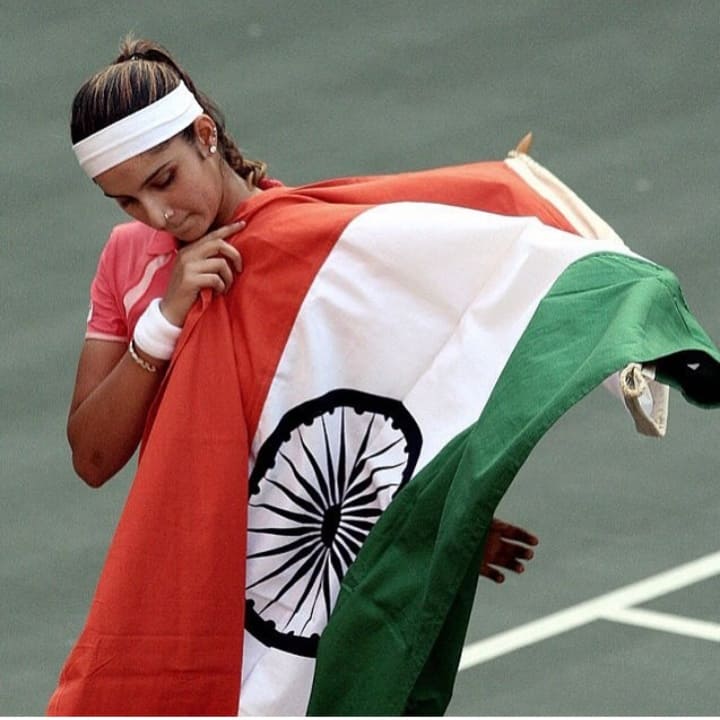 Personal Details
Birthplace- Mumbai, Maharashtra, India
Sania Mirza Age- 32 years
Birthday: 15 November 1986
Hometown- Hyderabad, India
Profession- Professional Tennis Player
Sania Mirza Nationality- Indian
Sania Mirza Religion- Islam
School- Nasr School, Hyderabad
College- St. Mary's College
Father- Imran Mirza
Mother- Naseema Mirza
Sania Mirza Husband
Marital Status- Married
Husband name – Shoaib Malik, Pakistan Cricketer (m. 2010)
Sister- Anam Mirza
Children- 1 (Son- Izhaan)
Sania Mirza was born in Mumbai to Muslim parents, Imran and Naseema Mirza. Her father was a sports journalist and her mother worked in a printing business. Soon the entire family shifted to Hyderabad where Sania Mirza started to train in Tennis at an early age of 6 years. She was raised in a Sunni Muslim family.
Tennis Career
Sania Mirza started playing tennis at the age of six. She was trained by her father and Roger Anderson. In 2002 she helped India win a bronze medal in the mixed doubles event of 2002 Asian Games paired with Leander Peas. She started playing professional Tennis from the year 2003. During 2003 she won many matches like Wimbledon Championships Girls' Double title and four gold medals at Afro-Asian Games in Hyderabad.
During 2004, she got a wildcard entry to 'AP Tourism Hyderabad Open' where she won her first WTA along with partner 'Liezel Huber' and became the first Indian women to win a WTA title. During 2005, Sania Mirza became the first Indian Women to reach the fourth round of 'Grand Slam Tournament'.
The years 2008 and 2009 was not much of a success for Sania Mirza. Due to her injury, she had to withdraw from many matches. She was eliminated from '2008 Summer Olympic in Beijing' as she retired from the match due to her injury. The other tournaments she participated were US Open, Pattaya Women's Open, BNP Paribas Open, Toray Pan Pacific Open, Odlum Brown Vancouver Open and many more.
During 2013-2014, she won the first title for the year 2014 'Portugal Open' with partner 'Cara Black'. She won gold and a bronze medal at the 17th Asian Games. Mirza and Black won WTA finals defeating Hsieh Su-Wei and Peng Shuai making it one of their biggest titles.
Sania Mirza was ranked at No.6 in the doubles rankings. She and her partner Mattek-Sands won the 'Apia International' tournament for her 23rd title. Later, Sania Mirza paired with Martine Hingis. Mirza and Hingis won the Family Circle Cup in 2005. Sania Mirza became the first Indian to be ranked World No. 1 in WTA's doubles rankings.
This pair also won the 'Wimbledon Championships' and next, they won the 'US Open'. This fantastic duo ended the year with winning 22 matches. So, the year 2015 was best so far for Sania Mirza. She won 10 WTA titles along with two Grand Slams. Again in 2016, this pair won the tournaments in Brisbane and Sydney in their 2016 WTA Tour in Australia.
In 2017, Mirza and Hingis ended their partnership mutually. Mirza also played less due to her knee injury and later announced her pregnancy in 2018. She also shared that she hopes to return to professional Tennis for the 2020 Summer Olympics.

Sania Mirza Marriage
Sania Mirza was all set to marry her childhood friend, Sohrab Mirza in 2009 and got engaged in the same year but the marriage was called off sometime later. Sania Mirza got married to Pakistan Cricket player, Shoaib Malik on 12th April 2010 in a traditional Hyderabadi Muslim ceremony followed by Pakistani customs in Pakistan. The couple welcomed their first child, a son in October 2018. Sania Mirza held her Indian Citizenship after marriage also.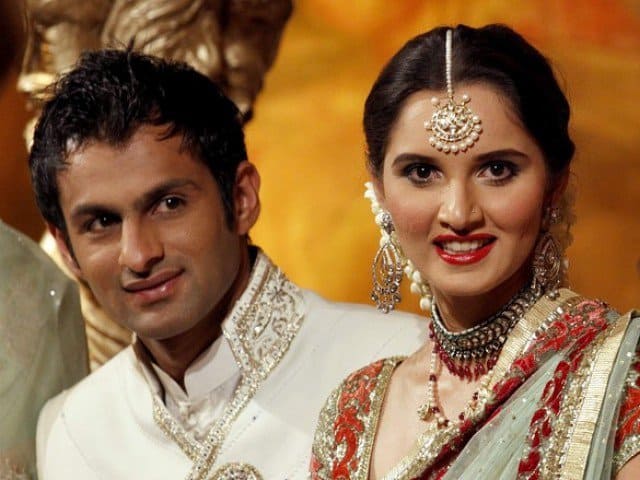 Sania Mirza became a star in her teens only. She has been representing Indian Tennis for a long time now. She has won many prizes and made India proud several times. She is often seen traveling to various countries for tournaments and even hosting TV shows. When she married Shoaib Malik a controversy was started that whether she will represent India anymore or not but she clarified that even after her marriage to a Pakistan citizen she will not give up her Indian Citizenship. Her Instagram handle has 5.6 million followers and she keeps posting about her workout, son, husband, and pictures of her glamorous avatar.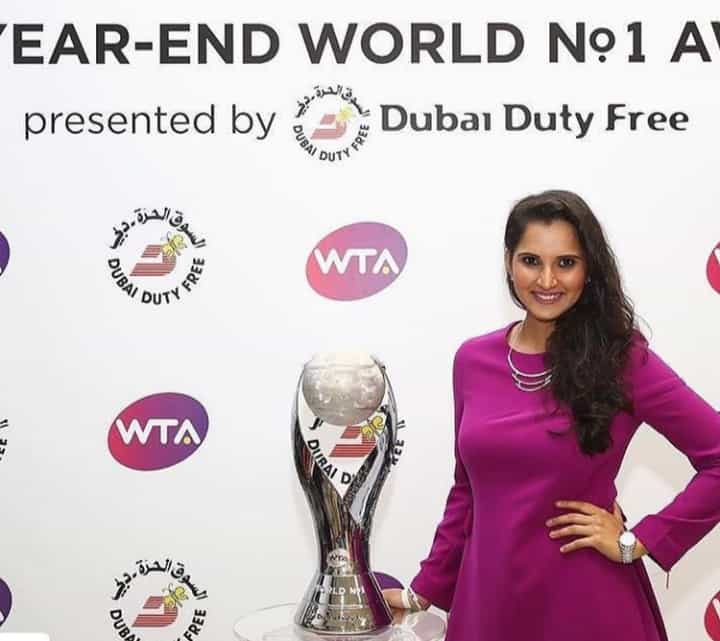 Stay with us for all the updates on Sania Mirza's Biography- Early Life, Career, Marriage, and Other Interesting Facts.
Instagram mirzasaniar